Scotland
Scotland
-
5.0

out of

5

based on

1

vote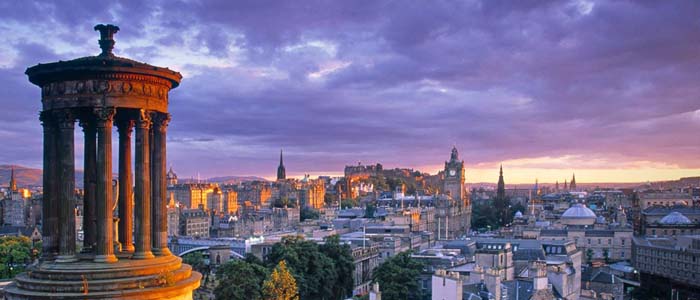 Walker Love is a firm of Messenger-at-Arms and Sheriff Officers, being the authorised judicial officers in Scotland for the hand service of legal documents and enforcement of civil judgments.
We also provide a range of pre-court enquiry services, debt recovery / amicable collection, tracing and highly professional investigation services to both our Scottish and international clients.
Walker Love is a 3rd generation family business which began trading Glasgow in 1946. From humble origins, our business has continued to expand by way of strategic acquisitions, mergers and organic growth. The firm is now a nationwide market leader with eleven local offices throughout Scotland. We are the largest partnership of its kind in Scotland wholly owned and controlled by Judicial Officers.
Citation & Diligence - For over 65 years Walker Love has provided comprehensive Citation and Diligence services to principal firms of solicitors and other professional services businesses across Scotland. Through our international network, Connexx, we now provide our clients with debt recovery, Citation (process serving) and Diligence (civil enforcement) services throughout Europe and beyond.
Our services include:
Debt Recovery
Pre-sue and insolvency enquires
Hand service of legal documents throughout Scotland.
Intimation of statutory notices
Execution of Diligence (Judgement enforcement)
Witness tracing and Citation
Evictions and repossessions

We have the resources, experience and local knowledge you require to provide an efficient, sensitive and professional service which will not only meet but exceed your requirements.
National Coverage - We have over 40 Sheriff Officers and Messengers-at-Arms, operating from 11 offices throughout the whole of Scotland, thereby providing a truly national service.
Quality Assurance - Our firm presently holds several externally verified quality assurance standards, including: Investors In People, UKAS ISO27001 and ISO9001.
Social Responsibility - Walker Love is committed to tackling not only the impact of debt on individuals' lives but also the causes of debt and its wider consequences. The firm has established links with Money Advice, Citizens Advice Scotland and fully supports the Scottish Government's policy in this area by providing individuals experiencing financial difficulties with information and onward referral advice to help them improve their situation.
Our Values - Walker Love has a duty and responsibility for enforcing the civil law in Scotland and our values represent the very essence of our firm. We treat our clients, and by extension their customers, ethically and fairly and we deliver the firm's values in all that we do.
Debt Recovery Services - Whether it is simply an overdue account or a difficult hard-core debt, our debt recovery specialists have the expertise, wherewithal and access to the right business and personal intelligence databases, to retrieve your debt as quickly and efficiently as possible.
We provide debt recovery services to a range of businesses, financial services institutions, utility companies, professional services firms, public sector bodies and government agencies.
Our experienced debt collectors will provide you with an initial assessment of your debt position and recommend the best approach to recovering your debts. The type of approach we take to recovering your debts will be dependent upon your specific business circumstances, and relationship with the debtor e.g. in terms of their future business potential, and our expert advice regarding the debtor's propensity to pay.
We will target our resources and debt recovery methods effectively and cohesively to trace, maximise collection and minimise your financial outlay and disruption to your cash flow. Our debt recovery and enforcement services are compliant with all statutory regulation and Government and OFT guidelines.
Raising Proceedings in Scotland - Where amicable collection has failed and enquires have led us to believe that the debtor has suitable assets and income, then we can instruct a solicitor ( lawyer ) specialising in debt recovery, to initiate a court action normally in the court jurisdiction where the debtor is located. Needless to say undefended actions proceed very quickly, however if the debt is disputed then there will be a judicial process which will take several months to complete. As each case is different, this will dictate the length and cost of the legal process.
Enforcement Options - Where we have taken a debtor to court and obtained decree ( judgement / enforceable title ), then our highly professional Sheriff Officers will initiate the most effective enforcement process, dependent on the debtor's individual circumstances, which may include :-
Arrestment of Earnings – an employer will receive an arrestment schedule on your behalf instructing them to deduct money from the debtor's wages until the debt has been repaid.
Bank arrestment – you can arrest a bank, building society or credit union account. The money will be frozen and removed at this point and the debtor will not be able to make withdrawals or make other payments.
Other arrestments – creditors can arrest both goods and money which are in the hands of a third party including movable property.
Attachment – a creditor may instruct a Sheriff Officer to attach items owned by the debtor which are kept outside dwelling house, such as a motor vehicle. Once attached the debtor cannot do anything with these items which can then be sold to help pay off the debt.
Inhibition - against the debtor's home – this will stop the selling or transferring of ownership or taking out other loans secured against the property.
Bankruptcy – a creditor can petition the Sheriff Court to make the debtor bankrupt, however the debt must be at least £3,000 (including interest and charges).
Costs - In respect of amicable collection, unless there is a suitable provision contained in the terms and conditions of any contract with the debtor, then any commission charged on sums collected is not chargeable to and recoverable from the debtor.
In respect of suing and enforcement, the general principal in Scotland, is that the debtor is required to pay the reasonable costs of the court process and also the Sheriff Officer's highly regulated enforcement fees.
We will always endeavour to provide an indication of the anticipated fees at the point of instruction, however we have no way of anticipating the level of resistance from the debtor, which will ultimately dictate the time and effort required to bring the matter to a satisfactory conclusion.
For more information, visit our website www.walkerlove.com