Alex Dockers
President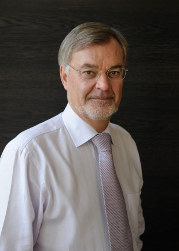 Alex has been in the Judicial Enforcement profession since his appointment as a Judicial Officer on 3th September 1980. His geographical area is based in Waregem (Belgium). Since that time Alex has built up a large Judicial Officer's business which currently employs 40 people.
In January 2004, he was a founding member of Reditus, a Belgian-Luxembourg network of Judicial Officers, and was its president for over 3 years. Reditus is currently the only network in both countries, strongly organized, with 26 partners.
On his initiative, a first European Meeting was organized in Brussels (Belgium) in October 2010 to form Connexx. During the third General Assembly of Connexx in Paris (France), he was elected President.
Alex is extremely driven to succeed and is well placed as its President due to his wealth of experience, his drive, and the fact that he speaks five different languages.
Martin Leyshon
Vice President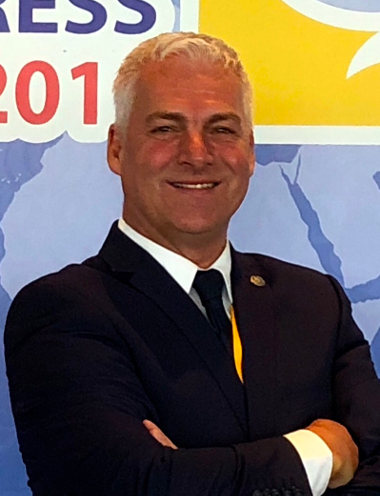 Martin started his enforcement career in 1989 during the Thatcher wars of the Poll Tax uprising. He very quickly became an appointed Sheriffs' Officer for numerous counties including Nottinghamshire.
He has tirelessly served the Civil Court Justice system in many areas. One such area of expertise that Martin has specialised in since 1995 is through the safe extraction of environmental protestors from their tree top homes and underground tunnels by forming the National Eviction Team.


He was a founding member of the Sheriffs' National Campaign following the Woolf report and the implications for Sheriffs' with the introduction of the Fast Track System.


He was appointed as an Authorised High Court Enforcement Officer in March 2004.

 Martin has served on the Board of Directors of the High Court Enforcement Officers Association formerly known as the Sheriffs Officers Association. He currently serves as the chairman of the High Court Enforcement Officers Association having served for two years as the vice chairman. He is also a Group Director of High Court Enforcement Group.
Martin was appointed as Vice Chairman of Connexx in October 2010 and has the drive and ambition to succeed. He unlike Alex only speaks one language which is English of course, however he is very adept at Google translate.
Damir Šite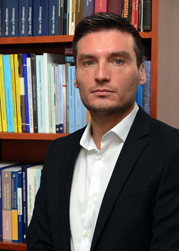 Damir is a 2009 graduate of the Belgrade Law Faculty where he earned his law degree. He initially started his law carrier at a Serbian credit union financial cooperative, gradually moving from a law intern to its general counsel, overseeing a legal department with a predominant in-house debt collection unit.
In May 2012, when Serbian legislature introduced private enforcement officers for the first time in its history, Damir was among the initial 39 private enforcement officers nominated by the Serbian Minister of Justice, choosing the North-Serbian High and Commercial Courts judicial areas as his territorial jurisdiction.
In this short period of time Damir has established a well-organized Office, with a number of law graduates on staff, whose predominant characteristic is swift and cost-effective debt collection, with a success rate of 70% at the end of 2013.
Damir's civil and commercial enforcement law practice is regarded by his clients, the Ministry of Justice and his colleagues as an example of good practice. Damir is also involved in law and legal English training.
Adrian Bayh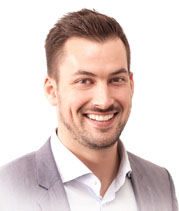 Adrian Bayh graduated from Embry Riddle University in Daytona Beach, Florida. His focus was International Business in which he received his bachelor`s degree in 2012. Adrian gained a vast amount of experience in Operations Management and Change Management whilst he was employed by a large Consultancy Company who acted and consulted for large Corporations.
In 2015, Adrian became the CEO of an International Debt Collection Firm, which handles files not just in Europe but worldwide.
His current focus is on professionalizing the international debt recoveries market for his clients in various industries, developing and establishing new ways of communication, and empowering "knowledge transfer" to create an atmosphere of transparency that enables his client to make informed decisions.
Todor Lukov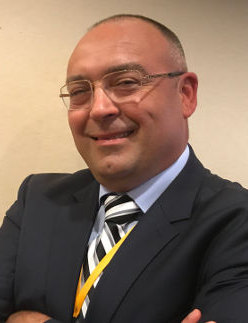 Todor Lukov is a judicial officer based in Plovdiv, Bulgaria. He holds a Master's degree in Law (Juris Doctor equivalent) from the Sofia University "St. Kliment Ohridski", Sofia, Bulgaria. Tudor began his career in a US business consultingfranchise – Arthur Andersen" Ltd in Sofia.
He served as a regional court Judge in Plovdiv and later held a managerial position in a trading company in the US. His multi-faceted career in law and business provided him with the much needed professional insight for the newly established profession of a Judicial Enforcement Officer in Bulgaria.
Todor is a co-founder and managing partner of Lukov, Gorchev & Daskalov", Private Enforcement Officers" – a professional partnership of certified enforcement officers. Since 2006 he has been sharing the Bulgarian experience in enforcement of legal titles at multiple professional forums and business ventures.