Connexx Holds its 13th General Assembly in Nice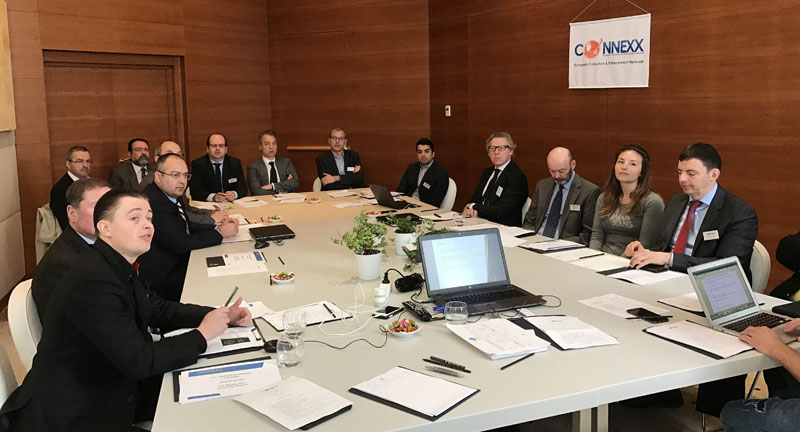 On Friday 31st March 2017 Connexx, an International Collection & Enforcement Network, held its 13th General Assembly with member countries in Nice (France).
Our Network were pleased with the presence and accession of our new partner from Lithuania, ( you can find out more information regarding their enforcement procedures on our website). Connexx is pleased to announce that we are growing strongly throughout Eastern Europe.
With the presence of almost all members, the importance of the Network and the mutual cooperation was once again emphasised. During the afternoon, Board members of Connexx gave four presentations to around 50 Huissiers de Justice (Judicial Officers of France) who were representing Leximpact, the French Network.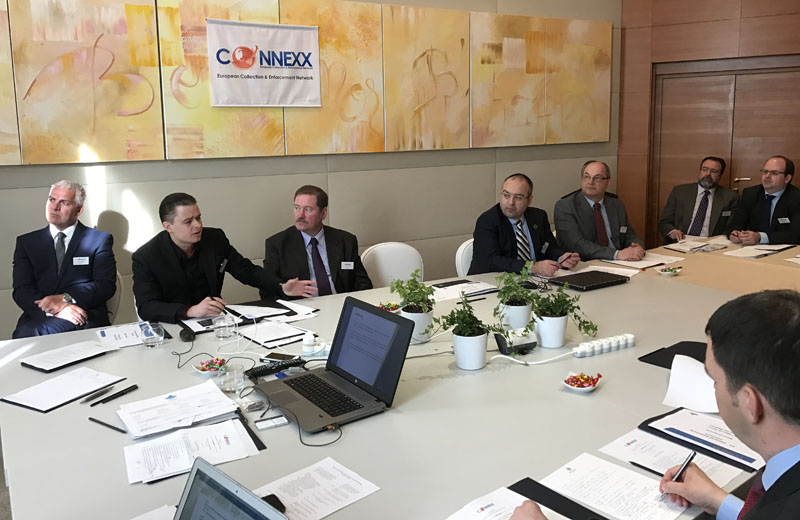 The presentations explained the different collection and enforcement procedures in the following countries:
Bulgaria
Serbia
England and Wales
With the opening presentation, given by Alex Dockers our President, emphasizing the culture and expectations of Connexx.
We are seeing a strong increase in the number of cross-border debt recovery instructions throughout the network, which is very pleasing, again re-enforceing the need for collection and enforcement solutions.
Connexx is the mechanism by which a partner can provide an invaluable service to its client/partners within its own country for foreign claims.
8th Connexx General Assembly Meeting Held in Glasgow

On October 17, 2014 held at the Conference room of Clydesdale Bank Head Office in Glasgow, European Collections and Enforcement Network Connexx held its 8th General Assembly meeting. The President Alex Dockers welcomed the Network's members.  Mr. Todor Lukov, enforcement officer of the Plovdiv District Court judicial area, the Republic of Bulgaria, participated in the work of the 8th General Assembly in the capacity of an observer. Officer Lukov informed the General assembly participants both on the Bulgarian system of civil enforcement, and the work of his organisation "Lukov & Gorchev" Enforcement Officers Partnership, in which he is one of the founding partners.
The participants of the 8th Connexx General Assembly (GA) dealt with issues related to the Network's regular ongoing affairs, and to current problems in France, having in mind the recent Paris protest of the Republic's huissiers. We also heard from the experiences of our Spanish delegates, who joined Connexx on its previous GA meeting in Tallinn, the Republic of Estonia.
On the events of the Glasgow General Assembly meeting, our hosts, Walker Love a firm of Scottish Messenger-at-Arms and Sheriff Officers, organised an Evening of Scottish Hospitality, on which traditional dishes were served with the amazing sounds of local folk music and culture. During the Evening of Scottish Hospitality the GA participants had the opportunity to meet with a number of lawyers, legal counselors, and other professionals from the Glasgow region.
May we also offer our sincere thanks to David Walker, for organising such a splendid event.