Collecting Debts in Ireland

Creditors are encouraged to secure their position by engaging with Debtors at an early stage. A brief overview from our partner Matthew Wales of Wales and Co Debt Collection Solicitors.
COVID 19 - DEBT COLLECTION BRIEFING – UPDATED
SOUTHERN IRELAND 16th FEBRUARY 2020.
It is abundantly clear that as a result of Covid 19 that there will be considerable difficulties in collecting debt. What is the best strategy to maximise your collections?
STEP 1 – ENGAGE WITH DEBTOR- PAYMENT ARRANGEMENTS AND TAKING SECURITY.
It is fatal for a creditor to fail to act in the hope that the current economic situation will improve in the short term. It is very important that the creditor seeks to engage with the debtor. There can be reluctance for a creditor to engage with a debtor during the Covid 19 pandemic but our experience is that the majority of debtors are willing to engage constructively with their creditors to reach an agreement. Please remember that your company needs cash flow to survive. In the current circumstances mediation and amicable settlement are preferable to litigation if at all possible. In this regard, at initial stages, threatening legal action when seeking to collect a debt is not helpful and should be avoided when contact is made with the debtor as the debtor may simply refuse to engage with you.
Communication with the debtor will allow you to differentiate between those debtors who are genuinely facing financial difficulties and to work with them and those debtors who are simply avoiding making payment to you potentially using Covid 19 as an excuse. In cases of an inability to pay due to Covid 19 it is reasonable to request a third party professional to supply evidence of the debtors inability to pay.
If a payment arrangement is entered into that arrangement should be monitored in case a different approach is required towards collection, should the debtors circumstances change. It is important that if possible creditors seek to gain a written admission of the due debt and a written repayment proposal of the debt is an admission of liability and will minimise any expensive legal disputes in relation to liability and will greatly simplify the legal process should that need to be employed.
In your discussions with your creditor you could also consider seeking to obtain some form of security from the debtor for the debt such as a personal guarantee or a charge over property. If you have a retention of title clause in your contract with your debtor, title to the goods does not pass until payment has been made so you may wish to enforce the retention of title clause and obtain return of your goods.
We would recommend you contact your Solicitor to discuss security issues to ensure that the security obtained/ or offered is capable of being enforced legally. If you decide because you have been given security to provide a moratorium on legal action to your creditor, ensure the security that is obtained will survive any insolvency of the debtor in the future .
If it has not proven possible to reach an accommodation with your debtor then you should discuss with your Solicitor the possibility of proceeding to step 2
STEP 2 – SEND DEMAND LETTER
The demand letter should be tailored to the particular circumstances of the debtor. Tell your Solicitor what those circumstances are so that he can tailor the letter to maximise chances of collection. The demand letter does not have to be aggressive in tone and can simply serve as a reminder to the debtor that you are still willing to engage with the debtor but you will escalate the matter unless either payment is made or there is a written agreement to pay. This is a process of escalation which maximises your collection rates. If the debtor does not engage then a final demand letter should be sent by your Solicitor enclosing draft proceedings for issue unless the debt is paid or payment proposal made.
STEP 3- ISSUE OF COURT PROCEEDINGS
In Southern Ireland the Courts are open but operating at reduced capacity and there will be significant delays in Court processes into the future.. In this regard it is very important that the correct legal procedures are undertaken appropriate to your case to avoid getting your case subsumed into a system that could take months if not years to conclude. This is particularly of concern if the case is likely to be formally defended. If the proceeding issued are not defended then it is a relatively quick procedure months rather than years to obtain your judgment and to get it enforced. If there is no dispute to the debt then serious consideration should be given to using liquidation procedures. Serious consideration should be given to this process because it can avoid protracted "defended cases" as the process is quick even in the current pandemic and does not lend itself easily to an unmerited defence of your claim.
Prior to the pandemic the debt had to be over €10,000 for this process to be employed which has now recently been altered so that this process is only appropriate to debts that are €50,000.00 or above to give protection to debtor companies during the pandemic. The first step in this process is to serve a liquidation demand. To commence the process a document known as a statutory demand is served on the Debtor company personally at its registered office. The limited company has 21 days from the date of service in which to either pay the debt or dispute the debt. This stage of the process is not expensive. If the limited company takes neither option, a winding up petition can be issued and a liquidator is appointed to wind up the company.
The purpose of this process is to put maximum pressure on the debtor company to pay its creditor and it is highly effective in this regard because the consequences of being liquidated are obviously very serious. Apart from the fact that the company will no longer technically exist and will have to cease to trade there are consequences for the Directors of the company who may be restricted from remaining or becoming directors of any other company and there are financial implications for them in this regard. This is also relevant to where a creditor may seem to set up a "phoenix" company to void liability for the debt.
PLEASE CONTACT US
We hope this briefing note has been of assistance to you.
If you need assistance with debt collection in Ireland you are most welcome to contact Matthew Wales Solicitor by email or telephone 003531 2935110.
We would be pleased to discuss on an informal basis any issues you have with collection in Ireland or Europe wide through our Connexx network, with no obligation.
New Regulation (EU) 2020/1784 – service in Europe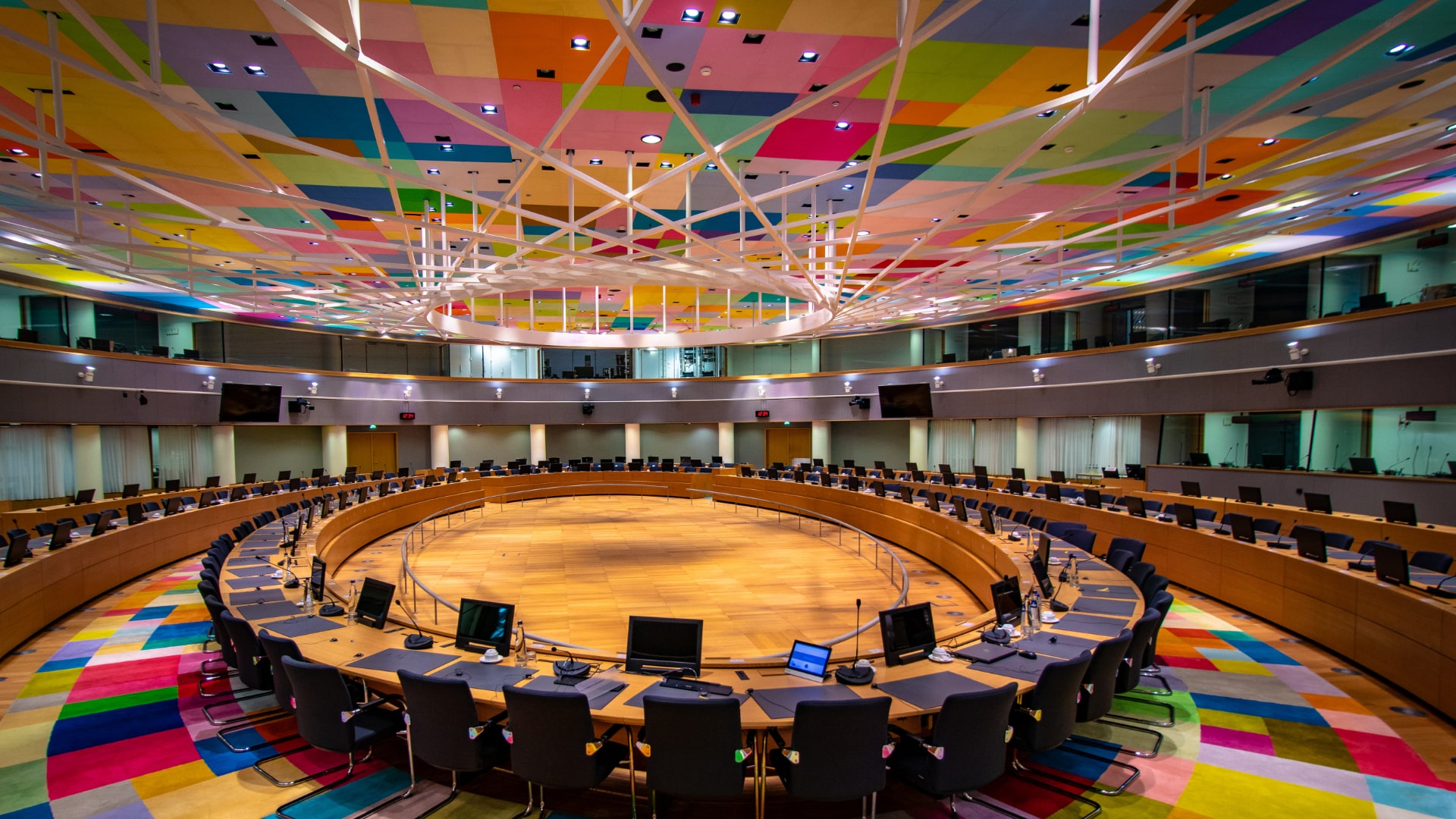 As Regulation (EC) 1393/2007 has been in force for more than ten years, it was time to make a much-needed change to amend and modernise the amendments of this widely used Regulation.

The Commission had already evaluated the current Service Regulation in 2017 and concluded that transmission could be made faster and simpler through modern means of communication and that the procedure could be more streamlined.

The publication of the new Regulation (EU) 2020/1784 of the European Parliament and of the Council of 25 November 2020 on the service in the Member States of judicial and extrajudicial documents in civil or commercial matters is a major step towards modernisation.

The major changes that the new Service Regulation introduces compared to the current Service Regulation are the e-CODEX; is the possibility of effecting service by electronic means; the possibility of signing documents, records and forms with electronic signatures; and, lastly, assistance in address enquiries.

The e-CODEX (E-Justice Communication via Online Data Exchange) is a decentralised information system consisting of national IT systems interconnected by a secure and reliable communication infrastructure that ensures users can send and receive records, documents and forms by electronic means. This is all from the perspective of effecting service of documents faster and more efficiently.

And there is also the option of serving a document directly by electronic means on an addressee with a known electronic address in another Member State. Through the existing Regulation (EU) No 910/2014, the respective national electronic signatures are also recognised on documents and records to be served.

Last but not least, each Member State in which a document is to be served must provide assistance in determining the addressee's address. The aim of this measure is for service to be effected at its destination with greater legal certainty.

The new Service Regulation applies from 1 July 2022.