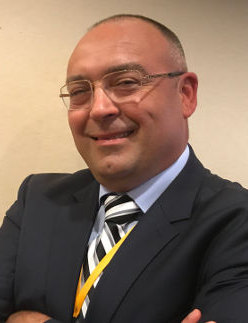 Todor Lukov is a judicial officer based in Plovdiv, Bulgaria. He holds a Master's degree in Law (Juris Doctor equivalent) from the Sofia University "St. Kliment Ohridski", Sofia, Bulgaria. Tudor began his career in a US business consulting franchise – Arthur Andersen" Ltd in Sofia.
He served as a regional court Judge in Plovdiv and later held a managerial position in a trading company in the US. His multi-faceted career in law and business provided him with the much needed professional insight for the newly established profession of a Judicial Enforcement Officer in Bulgaria.
Todor is a co-founder and managing partner of Lukov, Gorchev & Daskalov", Private Enforcement Officers" – a professional partnership of certified enforcement officers. Since 2006 he has been sharing the Bulgarian experience in enforcement of legal titles at multiple professional forums and business ventures.