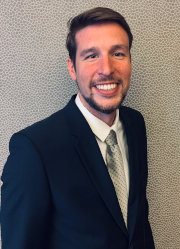 Morgan commenced his enforcement career in February 2009 as a Swiss appointed government bailiff in Switzerland's 3rd largest debt collection office - the canton of Neuchâtel. He has ascended the ranks with an initial promotion in 2013 to the position of managing the seizure sector.
A second promotion followed in 2016 as the deputy office manager who was responsible for all of the cantons seizure sectors. A critical and responsible position in assisting the wheels of commerce to turn. In 2017 Morgan obtained the most important certification in the field of Swiss debt collection, that of a specialist in debt collection and bankruptcy with a Federal Diploma of Professional Education and Training.
In January 2018, he joined the Burkhalter & Associés team as a Swiss lawyer and was in charge of debt collection and the commercial proceedings throughout Switzerland. In June 2019, he became the managing partner of Burkhalter & Associés with the distinct ambition of expanding the firms' activities in Switzerland but also throughout Europe by joining the Connexx network.
Through the Connexx network and the professionalism of its members, jurisdictional borders are no longer an insurmountable barrier for people wishing to collect their unpaid debts where the debtor has moved to a different country. Being appointed as the treasurer of Connexx and the involvement within the Connexx committee is, therefore, not only a logical follow-up to the objectives set by Morgan but puts him at the very heart of the network.