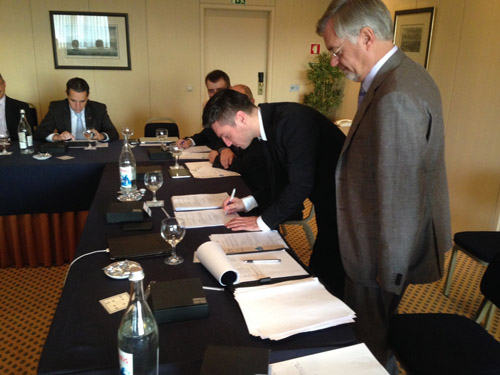 The 6th General Assembly took place in Lisbon Portugal on the 18th of October 2013. The meeting was held at the Altis Hotel and was well attended by member countries. Our President Mr Alex Dockers from Belgium welcomed everyone with discussions lasting until 3:30pm.
During the meeting, we were pleased to welcome Damir Site of Serbia as a full member. Damir is a qualified Lawyer who prefers to carry on his commercial business activities as a Judicial Officer. The system for Judicial Officers in Serbia is still very young, however Damir stated "I am very excited about the future of enforcement in my country, although quite new and currently geographically restricted. As the system of enforcement grows other opportunities will become available, becoming a full member of Connexx will widen my understanding of international enforcement and more importantly it will give me access to a wealth of knowledge and experience".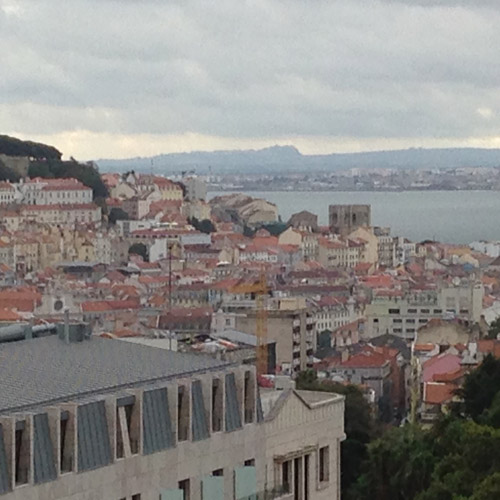 During the meeting our President welcomed Jorge Castello Gasco and his senior associate also known as Jorge Gasco, who are two Justice Officers from Valencia in Spain, known as Procuradores. They explained that the system of civil justice in Spain is very different from other countries and that their function is to work very closely with Lawyers. They can check the current status of any lawsuit, they are also able to access any records during the lawsuit, and provide a forecast on how long the civil case will take. They do however spend a considerable amount of time in Court negotiating the service of documents and legal procedures.
It was very interesting to hear about the enforcement system in Spain, as perhaps it is not as straightforward as one would hope.
As the day progressed, what became very interesting was that each member was invited to give an update on the legal and procedural changes that are due to take place within their respective countries. Marc Schmitz of Belgium informed us that huge changes are immanent; Marc notified us that Belgium's inner cabinet has decided to merge judicial districts in each and every province, therefore cutting the number of districts from 27 down to 12. The change is one of the biggest for many years. However the end result will see many Judicial Officers merging their businesses to become larger legal entities.
Martin Leyshon of England and Wales informed the members that new legislation will come into effect on April 6th 2014, when a single piece of Bailiff law will replace the 17 different forms of seizure governed by 59 different forms of legislation. It will be known as "Taking Control of Goods Act 2013" Martin stated "it has been a long time coming".
Connexx members were then treated to a tour of Portugal's National Chamber of the Procuradores by its President Jose' Resende. We were very impressed with the professionalism of the Chamber and would wish to thank its President and his team for organising our 6th General Assembly in Portugal.